Loisann's Hope House is fortunate be be supported by a wonderful team of volunteers, and we are grateful for the vital role they play in our organization. Unfortunately, due to Covid-19, we are not currently accepting any new volunteers. This policy will be updated as the situation warrants, so please check back regularly if you are interested in joining our volunteer team.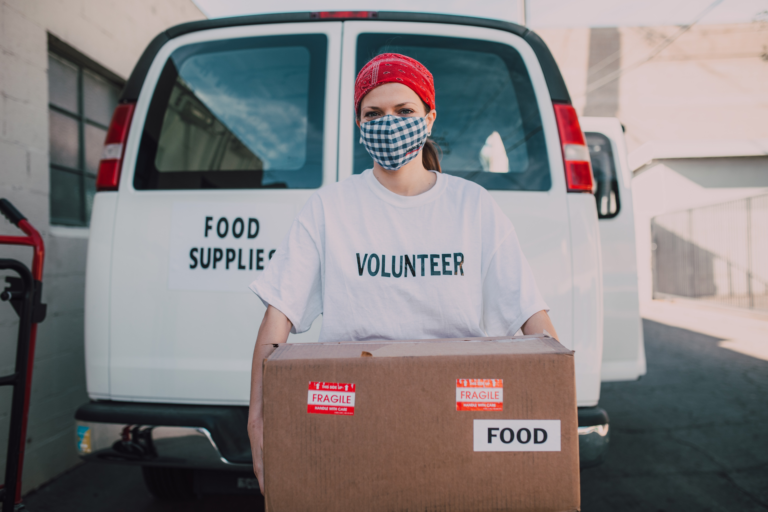 What It's Like to Volunteer at Loisann's Hope House – Meet A Volunteer!
Volunteers at Loisann's Hope House come from all backgrounds, ages and walks of life. What they have in common is a desire to serve others. Dorothy is in her second year of volunteering at Loisann's Hope House. After retiring from a 33-year career at the Defense Intelligence Agency, Dorothy connected with Loisann's Hope House through her daughter, who also volunteered here.
"Volunteering at Loisann's Hope House helps me be a part of my community and it's a reminder that you're part of something bigger than yourself," she explained. Volunteers at Loisann's Hope House are an integral part of operations, and Dorothy handles everything from answering the phones and the front door, straightening the ever-revolving groups of pantry items, to helping set up the new house at 909 Lafayette Boulevard.
Volunteering, she says, "helps me to practice compassion and kindness. Sometimes we get wrapped up in other things, and it's even more important to realize kindness when so many people are suffering during Covid-19. You want to be part of something that makes you feel that you're contributing something back to the community. I love working here, I really do!"