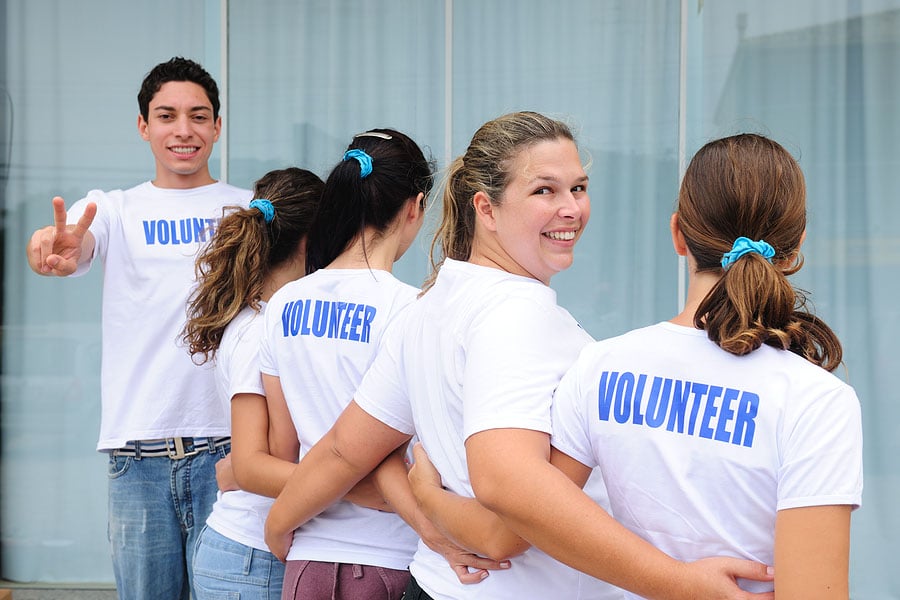 You can volunteer at Loisann's Hope House in the office, daycare, maintenance, or help with childcare in the evenings while our mothers have classes. Please see below for current volunteer opportunities. You must complete a volunteer application prior to volunteering. You can print the application from the link below or pick one up from our office. Volunteer applications can be dropped off, faxed to us, or mailed in.
Be sure to include your e-mail address on the application. Initial contact will be made via e-mail.
Click here for a copy of our Volunteer Application and Sworn Statement. Both of these forms must be completed and submitted prior to volunteer start date.
Course Work Community Service Volunteers
Several college courses require community service hours working with women and children. Due to the nature of our program, we currently do not have any volunteer opportunities working with the women at Loisann's Hope House. For other available volunteer opportunities, please see below.
CURRENT VOLUNTEER NEEDS
Office/Donations Assistant - The individual in this position must be 18 or older. This person will assist with answering the phone, handling routine calls, routing calls, taking phone messages, greeting donors, and assisting with the carrying in of donations. On occasion, this person may be asked to do other light office work such as making copies or small organization projects. Good phone skills, pleasant demeanor and attitude sought. Must be able to handle calls of a sensitive nature.
We are flexible as to days and times for this position; however, we ask for a commitment of at least a 2 hour block of time once a week. We can certainly accommodate a larger block of time as well as someone interested in volunteering more than once a week. Available days are:
Wednesday: 9:00am- 12:00pm
Thursday: 9:00am-5:00pm
Friday: 9:00am-2:00pm
If you are interested, you can print the volunteer form shown above or stop by our office to pick one up. Once complete, please return the form to our office and our Volunteer Coordinator will contact you. Please be sure to provide an e-mail address as this is how initial contact will be made.
Organize A Drive -
Loisann's Hope House has been blessed with the support from our community. Businesses, churches, and individuals have organized different types of drives to collect goods for our residents. They have consisted of food, clothing, cleaning supplies, paper products, summer camp items, and back-to-school items for the children. If this is something you or your organization is interested in doing, please call first to see what our current needs are. Your efforts are greatly appreciated!