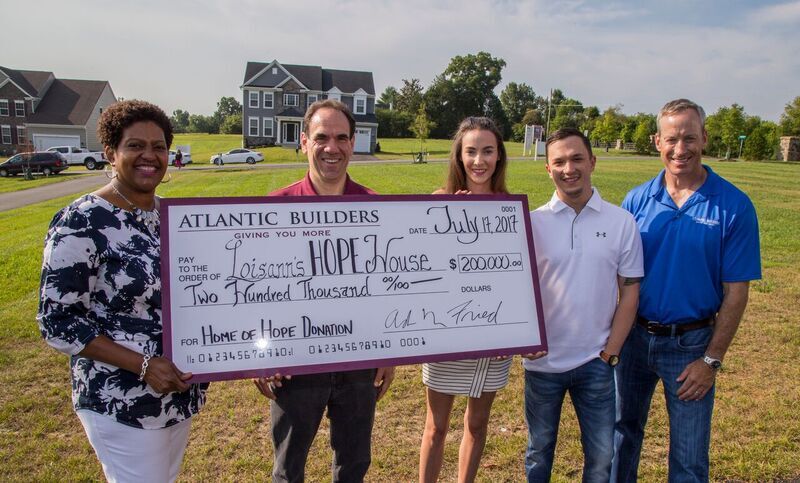 Homes for Hope – Atlantic Builders and Trade Partners
Helping to change lives that face homelessness can have a stronger impact when we join together!
Loisann's Hope House is so excited to have Atlantic Builders and Trade Partners help us to improve the lives of children and families in our community. On Monday, July 17th Lisa Crittenden, CEO of Loisann's Hope House received a check of $200,000 from Adam Fried, Atlantic Builders from the proceeds and sale of the Home for Hope. Adam Fried shared his commitment and passion to assure that children have a safe nurturing environment that works to get them into their own homes. Trade Partners joined the cause and became passionate to allow proceeds to support changing lives.
This past year, Loisann's Hope House moved forty-one families into their own homes. With a shared vision of moving more families, the shelter is expanding and need others to join in the efforts. We are very thankful to have such great support from our community, but additional private donations are still needed. Those interested in getting involved, touring Loisann's Hope House should contact Lisa Crittenden at 540-371-0831. A Spring Street Task Force and naming rights are available.