Greetings Tree Decorators,
We are happy to announce that planning for Trees of Hope 2022 has begun, and this year it's going to be a magical event! The Trees are back in town! Yes, you read that right – this year the Trees of Hope will take place at a spectacular new venue in the heart of downtown Fredericksburg – The Woolen Mill. This spacious and well-appointed event space is the perfect place to show off the beautiful trees so generously decorated and donated by all of you.
As part of the Trees of Hope event, we are thrilled to share that we will once again host a traditional holiday luncheon on Wednesday, November 16, 2022 ,as well as a magical night of giving among the trees on Thursday, November 17. This is the year to make something truly special and unique to help celebrate the return to in-person events!
Starting on September 15, we cordially invite you to stop by Loisann's Hope House to pick up your tree free of charge any weekday between 9 a.m. and 5 p.m. Please ring the doorbell at 902 Lafayette Boulevard and a staff member will provide you with a tree. In order to give more people an opportunity to decorate, we kindly ask that each decorator take a maximum of two trees. That means we are counting on each tree being spectacular! As this is a fundraiser event, please ensure your tree has a minimum value of $200.
Once beautifully decorated, your contributed tree(s) will be delivered to The Woolen Mill on Monday, November 14 between 2 p.m. and 7 p.m. The Woolen Mill is located at 208 Ford Street, Fredericksburg, VA 22401. (It's adjacent to The Old Silk Mill.) Your tree will be on display the week of November 14 at The Woolen Mill and will be part of a silent or live auction that concludes at the gala. Adding to the excitement are the awards that will be given out in the following categories for best tree: People's Choice, and Judges' Choice of Best Traditional Tree, Most Creative Use of Materials, and Most Appealing to Children.
Your support of Trees of Hope provides shelter and hope to homeless children and families throughout our region. We are grateful that you are able to contribute something so enjoyable for the community along with supporting such a worthy cause.
If you have any questions or would like to reserve a tree, please contact Audra Bielke at [email protected] or call 540-371-0831.
Sincerely,
Your Trees of Hope Committee
Hope House is honored to bear the name of a compassionate, kind social worker who began her life in Fredericksburg – Loisann Silver Chacon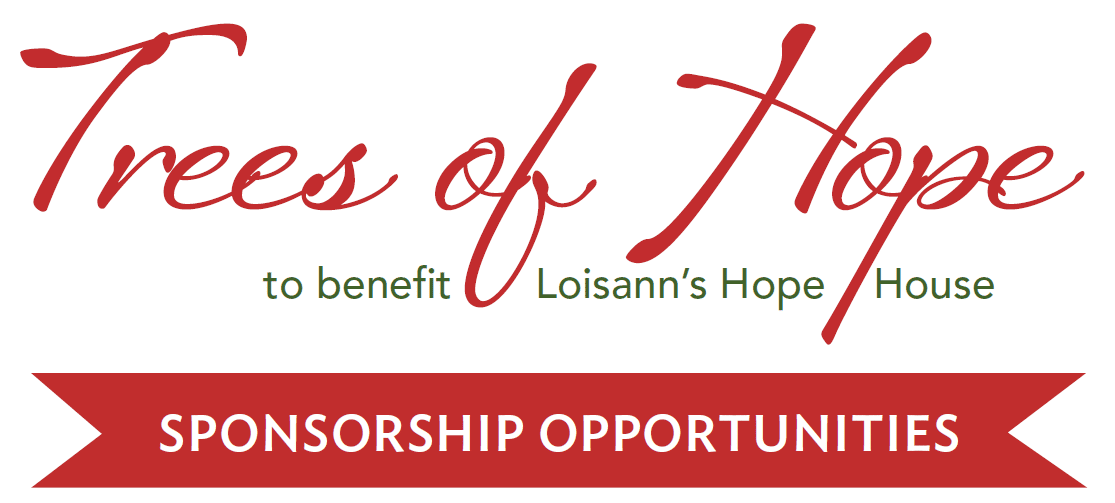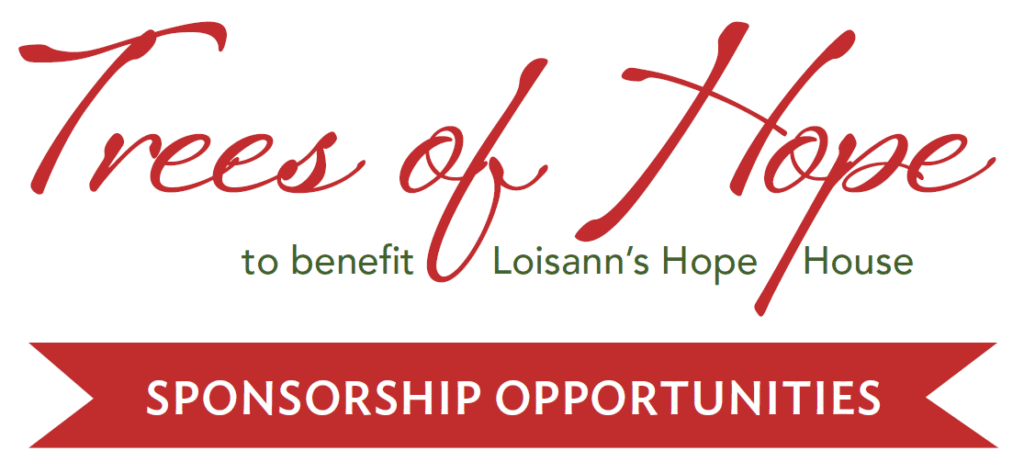 Download the Sponsorship Opportunities PDF below