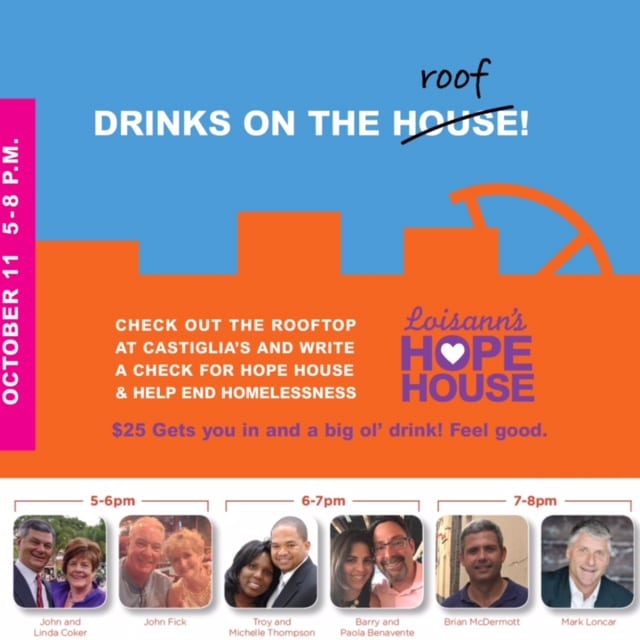 Join us for the grand opening of the roof top at Castiglia's on Wednesday, October 11, 2017 from 5-8pm.
Have fun and give back!
Celebrity bartenders will compete against other shifts to raise the most tips to support changing the lives of children and families facing homelessness.
•5-6pm – John Fick and John and Linda Coker
•6-7pm – Troy and Michelle Thompson and Barry Waldman and Paola Benavente Waldman
•7-8pm – Brian McDermott and Mark Loncar
Contributions can be made directly on-line to your team. Join in on the excitement to see who will be king/queen of the rooftop.
Tip Here
Select tip amount and your favorite bartender: